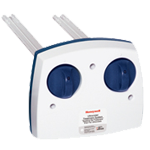 Ultraviolet light kills bacteria and mold growing on your indoor coil before they are circulated throughout your home. UV lamps are installed near your existing indoor coil and work diligently to rid your home of the bacteria, viruses, mold and germs that impact your home's health. We install 1 or 2 lights per indoor coil, depending on the size of the coil.
Fresh-Aire UV isn't just for people with asthma or allergies; we all need clean air to be healthy and thrive. According to the EPA indoor air pollution is often five times worse than outside air. Your family deserves to live in a healthy indoor environment. These products will also keep your air system clean and make it last longer.
APCO® whole-house air treatment systems detox the air as it is circulated by the HVAC system. They feature a unique combination of UV-C light and activated carbon which achieves unmatched microbial and odor reduction without producing any harmful ozone. This technology is particularly effective at reducing odor-causing volatile organic compounds (VOCs) which include toxic chemical vapors like formaldehyde and toluene.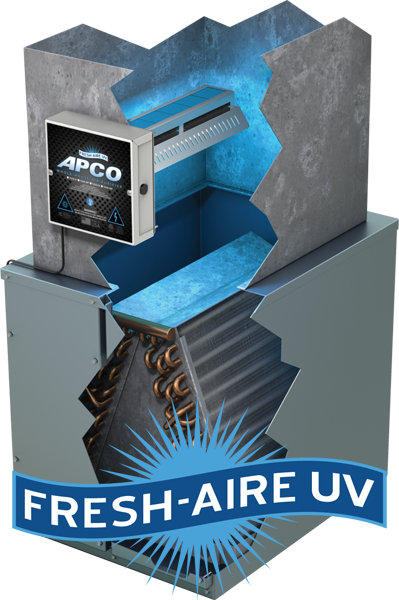 APCO Overview
Breath Easier